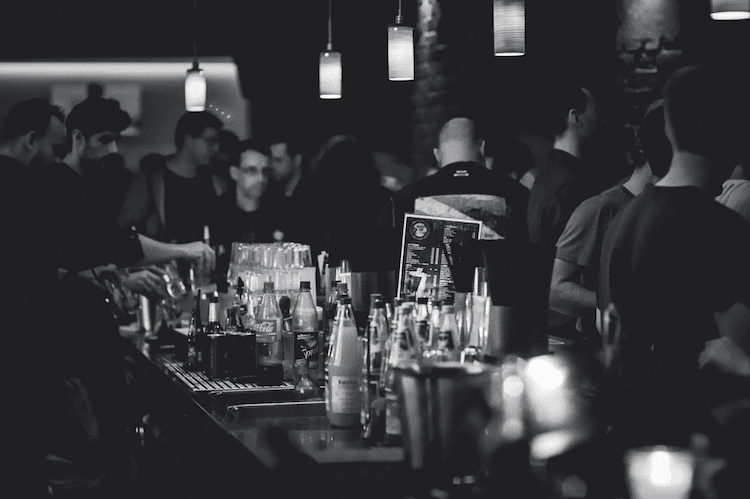 Known for its gorgeous outdoor parklands, state-of-the-art entertainment venues, and signature dining and shopping areas, Garland, TX, is home to some of the best nightlife in Texas. It's no wonder residents and visitors alike have such rave reviews for this beautiful, one-of-a-kind Southern city.
In fact, new homeowners and apartment renters are always arriving. If you're looking for exclusive, luxury living at non-exclusive prices, Carriage Homes on the Lake provides everything you need. Book a tour or schedule a meeting and learn what this prime location can provide.
A Premier Garland Location for the Best Nightlife Around
Comfortably cocooned in the city of Garland, this luxury apartment community not only delivers resort-style amenities but also grants easy access to all of Garland's signature nightlife. Residents enjoy concierge-level services, in-community fitness, business, and residential features, as well as sleek modern layouts and floor plans.
Not far from the Dallas Design District, residents have only a short drive to enjoy the area. From lively karaoke bars to modern art shows, great food, recreational games, lavish theatrical performances, and eclectic clubs, the Garland nightlife scene has a little of everything.
What Makes the City of Garland, TX, so Special?
Northeast of Dallas and part of the greater metroplex, Garland, TX, is a city of just about 240,000 people. Founded as a small pioneer town in 1891, the city is now a proud home to ethnic diversity and vintage Texas sensibility. Culturally unique with rich natural wonders, urban attractions, and plenty of recreational diversions, Garland draws people from far and wide.
Hit the Scene! A Snapshot of Nightlife in Garland, TX
What gets your pulse pumping? What whets your palette, stimulates your mind, and gets you feeling good? Do you like to chow down on juicy ribeye while washing it back with handcrafted beers or perfectly oak-aged liquors? How about sushi, hot Mexican, or barbecued chicken?
Do you like to hit the club for dancing or visit a vibrant concert with unbeatable outdoor seating? Rather visit a field or facility to play soccer?
Take Advantage of the Nightlife Opportunity Right for You
Some people like playing sports, and some people prefer watching movies or cinema. Some people like quiet meeting places to communicate. Some people prefer dancing the night away.
Do you prefer soaking in a Friday night at a laid-back tavern, maybe spending a weekend enjoying retail therapy, touring a museum, or browsing an art showcase?
You Can Always Find Something to Do in Garland, TX
Regardless of your preference, the options are seemingly endless. Whether it's Monday, Tuesday, Wednesday, Thursday, Friday, or the weekend, the nightlife in Garland (and daylife) is great for individuals and groups alike.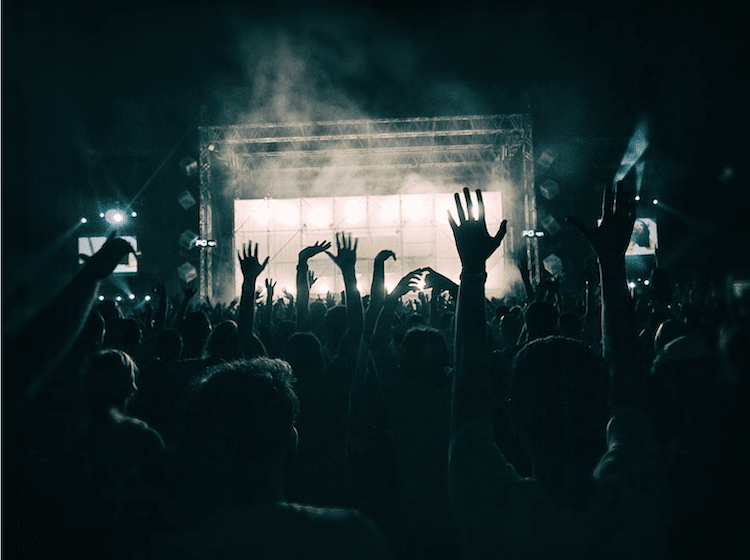 Classic Southern Fare, Fine Dining, and Signature Drinks
Perhaps nothing says nightlife in TX, better than relishing a great meal and beverage. Whether a townie bar, an All-American burger joint, a beloved tavern with outdoor seating, a romantic dimly lit restaurant, mouth-watering ethnic cuisine, or an upscale lounge with top-shelf liqueurs, the food and drink spots in Garland are hard to beat.
You'll LOVE These Traditional and Ethnic Restaurants and Bars
For some traditional Texas barbecue, you'd be remiss if you didn't hit Baker's Ribs. Slow-smoked over authentic hickory logs, these super tender meats are as succulent as they come. If you like burgers, head on over to Burger Street for their one-of-a-kind olive burger and chili cheeseburger. You can also get massive turkey and grilled chicken sandwiches.
Do you prefer ethnic foods like Mexican, Italian, or Filipino?
Then pay a visit to Desperados Mexican Restaurant, Alondra's Cuisine, or the Taste of Philippines, where unique, savory flavors meet distinct cultural presentations. Need a drink? Suck back a big margarita at the bar, order a cocktail from the bar, or make friends at the bar and if you're lucky, get your beverages free!
No matter what happens, feel free to invite groups of friends and families, host after-work 'business meetings,' and discover why so many people visit these bars and restaurants
And don't forget to look out for delicious specials on Mondays and other nights!
Breweries, Distilleries, and Outdoor Seating Restaurants
Garland, TX, is truly a melting pot of eateries, fine dining, chain restaurants, food trucks, and bars. Ask a local, and you can sample all sorts of foreign flavors, from Mongolian to Pakistani, Indian, Japanese, Nigerian, Peruvian, Mediterranean, and more!
If your appetite for food is satiated, but your appetite for drinks is not, you have plenty of other distilleries, bars, and breweries to visit in Garland, TX.
Got off work early on a Monday? Have nothing to do on a Tuesday night? Prefer holding impromptu business meetings at the bar? Want to scope out some clubs? Want to have a few brews with the rec soccer team after the win?
Join the TX music and mayhem!
These Popular Businesses Do Great Business for a Reason!
No matter the reasons, no matter the groups, it's all doable in the Dallas, TX, area. Visit Lakewood Brewing Company for handcrafted beers and then enjoy the outdoor seating at the Beer Garden, complete with popular food trucks and live music.
And don't forget Intrinsic Smokehouse & Brewery. No better pairing than quality meats and local microbrews.
Do you prefer stiffer drinks or fine wines? Then you'll love the modern, full-service bar, restaurant, and lounge of Pangea Restaurant and Bar.
Haven't Decided? It's Hard to Focus When the Options are Endless!
With so many options, it can be hard to find the right spot. How about a snazzy place with outdoor seating? For a fantastic ambiance and outdoor seating atmosphere (and great food), dine out at TLC On the Lake. If you need to do some late-night business, grab a drink from the bar, find a quiet corner to talk, and join the team on the zoom call!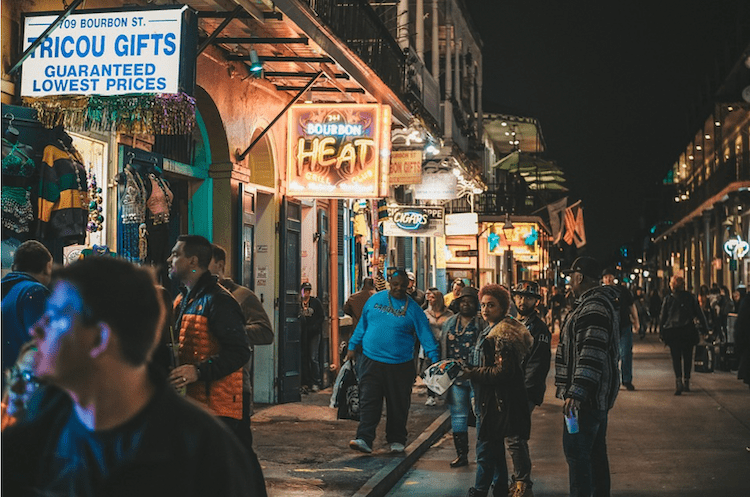 Rather dance at the club than talk? Head on over to Studio 2022, go wild at the Candleroom, or bring your children and pets to the outdoor seating at Decks in the Park. The music and atmosphere are great for all ages.
So, if you're seeking top weekend spots in Dallas, Garland, and the greater Dallas, TX, metroplex, you're in luck!
Live Music, Family-Friendly Venues, and Entertainment Hubs Across Garland/Dallas, TX
If bars aren't appealing, or you've decided you need something more family-friendly, don't worry. During the day, historical artifact exhibits at the Garland Museum are perfect for history buffs and families alike.
When the sun sets and the nightlife starts, families can visit the Granville Arts Center for its wide array of theatrical performances, musical attractions, and spacious courtyard with outdoor seating. This venue can also be appropriate for all kinds of meetings, business functions, conventions, conferences, and other commercial and cultural events.
Check the first Monday or first Tuesday of every week to know the upcoming dates that appeal to you.
Full-Spectrum Entertainment Meets Luxury Amenities (Chess Club, Anyone?)
Garland and Dallas, TX, also offer two amazing multipurpose venues, Simplicity eSports and STRIKE + REEL. Simplicity eSports is a great place for meetings of the minds, where avid gamers of all ages and groups can enjoy a premium lounge environment. STRIKE + REEL, meanwhile, is a 90,000-square-foot entertainment venue with everything anyone could want!
At Simplicity eSports, students especially enjoy playing PlayStation, PC games, and Xbox, as well as card games like Magic the Gathering and Dungeons & Dragons. You might even find certain cerebral individuals playing chess...
Nightlife That Is Exciting, Stimulating, and Educational!
It's the perfect place where entertainment, science, technology, and teamwork meet, whether for a Wednesday or Thursday afternoon of gaming, or a night of successful strategizing. Through critical socializing, students and players enjoy skill-building, character-building, active learning, and language acquisition.
Talk about entertainment and education in one!
If students and players have trouble understanding or learning certain games, they can always contact friendly peers to help them navigate the ins and outs. Go online or call management to learn about meetings and happenings during the week.
STRIKE + REEL: A Garland Marvel in Engineering and Entertainment
This is the perfect venue for adults and kids. Originally focused on just bowling and movies, this monstrous venue now offers everything from a luxury dine-in cinema with posh recliners to full-service bars, interactive videos, rock climbing walls, laser tag, bumper cars, and high ropes walk.
There's something to do in every category of entertainment, so jump in, learn the language of fun, and feel like a kid again. Visit on a Tuesday, Wednesday, Thursday, Friday - whenever it's open. You'll come home with so many stories from this place, you could write to the press.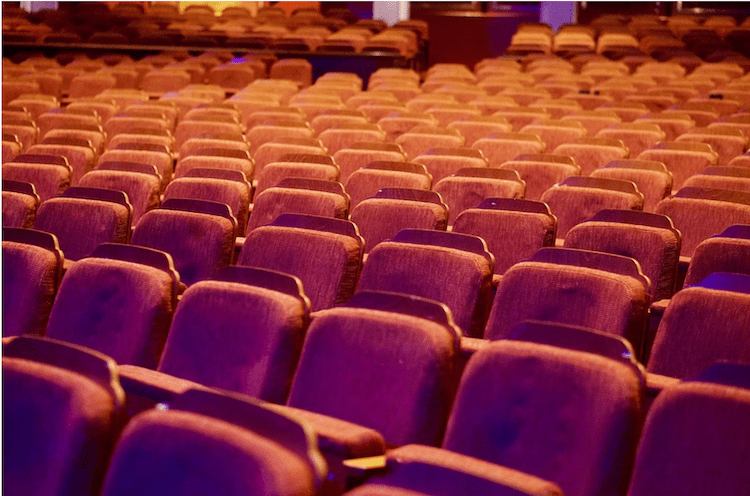 Need a place to hold that Tuesday business conference or charity event? For business meetings, student meetings, club meetings, and everything else, this place is perfect. It's one of the most used venues around Garland and Dallas, TX, for a reason.
American Sign language (ASL) Club and Special Organizations
Last but not least, this beautiful Texas city also accommodates people with special needs. If you or someone you know is deaf or hard of hearing, the TX Deaf Action Center helps individuals and families overcome all types of community, workplace, school, and home barriers.
The TX Center can also link you up with unique medical complexes, community shelters, and entertainment facilities. Meetings, youth seminars, and training courses for students help bring a form of Dallas nightlife to even those with the most severe limitations.
Your Night Out on Garland Is Waiting...
Whether you're seeking the best Friday night club for people with disabilities, scouring for weekend educational meetings, dying to try that new bar or restaurant on Saturday, or want to jump full-on into a crowded Dallas music venue, you can find it in Garland.
Ask a friend, check out local Yelp and Google Business Profile pages and reviews, and focus on the nightlife right for you. Take stock of what's out there and see it for yourself. There's always something to do, day and night. You could be home, jump left or right and fall into something to keep you occupied.
So, make Garland your home! Take the hassle out of apartment renting and focus on what matters most. With Carriage Homes on The Lake, you get easy access to Dallas' multifaceted nightlife and luxury living at a great price, in a great place, with a lifelong vacation feel.